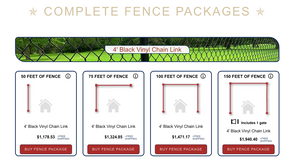 A Complete Fence Package is everything needed to build a fence—infill, posts, rails, fittings, and accessories—bundled in one convenient order. Everything's been calculated in advance, so there's no need to estimate how much fence materials will be needed.
Ajax diagonal louvers, PalmSHIELD's latest product design, has received a noticeable amount of interest from both designers and architects. They al...
Swing gates are best when they can be opened with only one arm. Aluminum is a very light metal, so these gates are especially easy to open. Swing g...