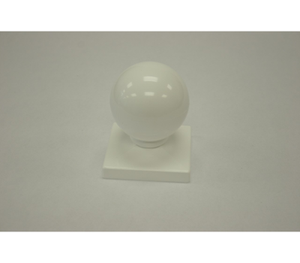 White Ball Cap 4"
Kroy
SKU: 7FWFPZ400400201
Regular price $5.12 Sale
---
The 4" White Ball Cap adds a decorative touch to your 4" x 4" vinyl fence posts. Your property borders will increase in beauty once you have a whole stretch of fence panels, each held between two posts, each post topped with one of these elegant dome-shaped caps. The smooth, domed surface of this cap is safe to touch and handle, and the cap is manufactured from high-quality PVC, making it resilient to rust and corrosion. We recommend gluing the cap to your post to the best possible foundation. These caps come at one per order.