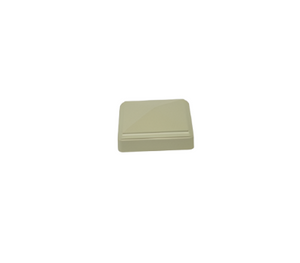 Sandstone External Cap 4"
Kroy
SKU: 7FS10550
Regular price $1.06 Sale
---
This external cap is designed for 5" sandstone-colored vinyl fences. Its square shape offers a neat and tidy look while keeping debris, rainwater, and other object out of your posts, thereby prolonging the life of your fence. Accumulation of detritus inside your posts can eventually weaken their integrity and foundation. Made from durable PVC resilient to weather and UV damage, this external cap provides long-lasting protection for your vinyl fence posts. Easy to install by placing vinyl glue along the inside edges and pressing into the top of your fence posts.