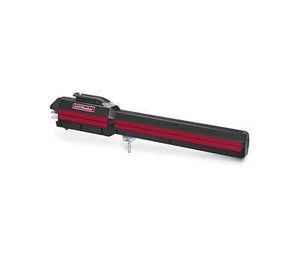 Residential/Light Commercial 24VDC Linear Actuator Secondary Arm Only
Liftmaster
SKU: LA500DCS
Regular price $1,368.84 Sale
---
Our most popular swing gate operator delivers unsurpassed performance and secure access to your property.
Access your property like never before. With MyQ® Technology you can monitor and control your gate from anywhere and get in quickly and securely with the built-in interference eliminating Security+ 2.0® radio. Our industry-leading power management technology extends battery backup for up to 24* days without recharging, providing greater reliability and security. No other company can offer you that peace of mind.
Connectivity
MyQ Technology

 

enables you to securely monitor and control your gate operator and houselights with your smartphone for greater peace of mind.
Alerts

 

can be received as email or pop-up (push) notifications on your mobile device so that you always know the status of your gate operator.
MyQ Mobile App

 

is a free download with no annual activation fee.
Performance
Battery Backup

 

safeguards your property by providing up to 500 cycles* or up to 24 days* of standby power when the power is down.
Solar Ready Ultra Reliable System

 

delivers power when you need it most to operate the gate and is extremely power efficient at all other times to maximize solar performance. Home owners may qualify for 30% solar tax credit.
Gate Size

 

rated for gates up to 18 ft. in length or weighing up to 1600 lbs.
Commercial Duty Cast Aluminum Housing with Heavy-Duty DC Motor

 

powerful enough to perform in the most demanding applications. Soft start/stop operation extends operator and hardware life for heavy-duty gate use.
Safety and Security
Security+ 2.0® Patented Multi-Frequency Secure Radio Technology

 

virtually eliminates interference and offers 2X the range of standard remotes so you can access your home quickly and safely.
Quick Close/Anti Tailgate Selectable Feature

 

quickly secures gate and prevents unauthorized access.
Plug-in Loop Detector Inputs Innovative Design

 

ensures vehicles are easily identified to exit property or interrupt gate travel if a vehicle is in its path.
Safety Inputs

 

provided for the addition of safety reversing devices. Each entrapment point should be protected with its own device.
UL/cUL Listed

 

tested to the most stringent industry guidelines.

Battery Back Up

Capacity

Dimensions