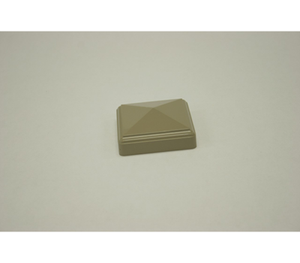 Khaki Classic Cap 4"
Kroy
SKU: 7FK10048
Regular price $3.04 Sale
---
The Khaki Classic Cap is ideal for protecting your 4" vinyl fence posts from long-term damage and decay. Unprotected fence posts are open to collecting water, leaves, and similar debris, the resultant clutter promoting mold and structural damage. Hence the importance of covering the tops of each fence post with a cap that matches the surrounding aesthetics. This cap features an ergonomic shape similar to a low-lying pyramid. The edges are smooth, making it safe to the touch. Fashioned from high-quality PVC, it is resilient to exterior rust and corrosion and won't yellow or fade from UV exposure. Ideal for khaki-colored vinyl fences.