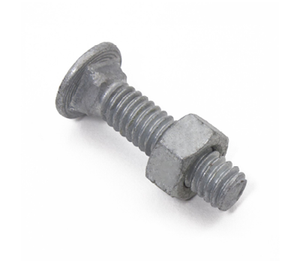 Carriage Bolt 3/8" x 3"
The American Fence Company
SKU: 11175
Regular price $0.99 Sale
---
Chain link fence installation requires a great many parts. In addition to rails, posts, fabric, you need the small accessories designed to help hold everything together. Carriage bolts are an essential component of fence installation, used to secure fittings such as end bands, tension bands, rail ends, etc. to your fence's numerous terminal posts. Fully threaded, this 3/8" x 3" carriage bolt has been galvanized for superior rust resistance. Each bolt is sold with an accompanying nut required to secure in place. Before purchasing, check each fitting to verify the needed bolt size.
3/8" x 3" 
Nut and bolt included 
Use for a galvanized chain link fence