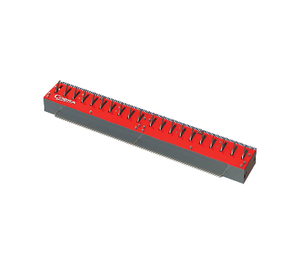 6' Heavy Duty In-Ground Non-Motorized Traffic Spikes; Galvanized
Liftmaster
SKU: 11610C
Regular price $2,149.14 Sale
---
Can be used in all commercial and residential applications.
Great for low profile traffic and heavy vehicle traffic.
Manual Traffic Spikes
Heavy-Duty Spikes
Rugged, durable design in Standard Duty and Heavy Duty construction.
Easy maintenance via top plate access.
Unique curved tooth, fishhook design.
Reliable, low-maintenance counter balanced system.
Built-In Latch Down Device.
Innovative new teeth design provide greater protection but safer operation.
6 ft. long
Load rated for 20,000 lbs  (Standard Duty) or 40,000 lbs (Heavy Duty) per single axle load
Requires 2-Part Epoxy for Installation (Product #14250).