American Playground Company of Sioux City's premier playground and recreational contractor.
Call
 

712-454-7732

 for a FREE ESTIMATE
---
The American Playground Company is proud to be working with Superior Recreational Products as a quality supplier for all of your playground needs.
---
Free Quote and Consultation
Free Quote
Get started on your Sioux City playground project, beginning with a free quote. Choose from a variety of products and services including design consultation, playground installation, and site amenities.
Evaluation
Free evaluations cover your Sioux City playground project. Pick out items according to budget, location, and projected user age range. Evaluations can be performed in person or remotely via digital video chat.
Drawing/Visualization
American Playground Company of Sioux City provides customers with a site layout—complete with furnishing and structures—so you can verify the playground we build is the playground you want in advance! The installation process does not begin until you look over the layout and give your approval.
Installation by certified and experienced professionals
Full Installation
Playground installation in Sioux  City, carried out by certified industry professionals with years of experience. Our products meet and exceed industry standards.
Community Build
Volunteer experiences (such as building a playground in Sioux City) encourage communities to come together and nurture relations. American Playground Company's supervisors can oversee projects and help save on installation costs.
Customer Installation
Playground installation in Sioux City performed by the customer saves on installation costs. In these situations, however, the consumer is responsible for following safety precautions and using up-to-date playground installation equipment.
About American Playground Company
The American Playground Company is the Midwest's premier playground and recreational contractor that can accommodate every aspect of your project, both big and small. From initial design to final playground installation, our in-house team of experienced project planners, installers and inspectors will ensure that your playground, park, sporting, dog park, and other outdoor recreational areas are perfect from start to finish. American Playground Company also offers accessories and services needed for your recreational area. This includes playground surfacing, installing shades and shelters, and amenities such as playground benches and swings.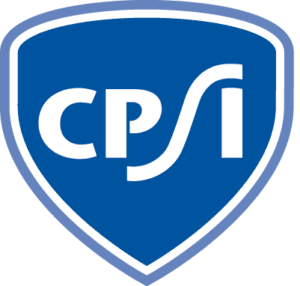 As the premier playground contractor in the Midwest, we prioritize safety in all our installments. Our playground inspectors are CPSI certified and will ensure your project is designed, developed and maintained with standard of care safety compliances.
The American Playground Company is a division of the American Fence Company. With our parent company, we are able to implement custom and unique fabrications while maintaining competitive pricing on playground equipment and accessories. We are capable of offering expert-driven services such as needs assessments, custom design consultations, CAD drawings and profession installation based on your project needs.
American Playground Company proudly serves states all across the Midwest. We work in and around Omaha, Lincoln, Grand Island, Columbus, Norfolk and Kearney, Nebraska; Des Moines, Sioux City, Iowa City, Cedar Rapids and Ames, Iowa; Rochester, Minnesota; Sioux Falls, South Dakota; Kansas City and Wichita, Kansas.
Want to learn more about a product or request a free estimate? Contact us today!